Your Shopping Cart
Welcome

Guest

Your Cart Is Empty
Shop By Category
Program Tools

CLONING TOOLS

Transponder Key

Transponder Chip

Locksmith Tools

CUTTING MACHINE

Lock

KEYDIY

REMOTE MASTER

House Key Blanks

Key Case Rubber

OTHER PRODUCT

security cameras
Credit Card Lock Pick Set - Secure Pro Credit Card-Sized Lock Picking Set - Emergency Lockpick Card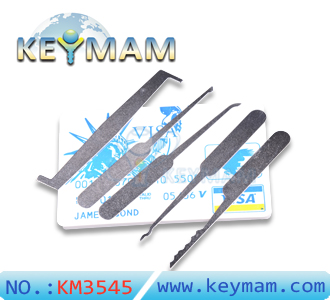 Credit Card Lock Pick Set - Secure Pro Credit Card-Sized Lock Picking Set - Emergency Lockpick Card
Product Category : House lock pick
Item No. : KM3545
Product Model : 007 lock pick tool
Product Weight : 30 g
Retail Price :

US$1.99

Integral : 1
Buy 5+ for

US$1.85

each
Buy 10+ for

US$1.80

each
Buy 50+ for

US$1.75

each

Description:
Credit Card Pick Set Secret key Werkhart(5pcs)

Credit Card Lock Pick Set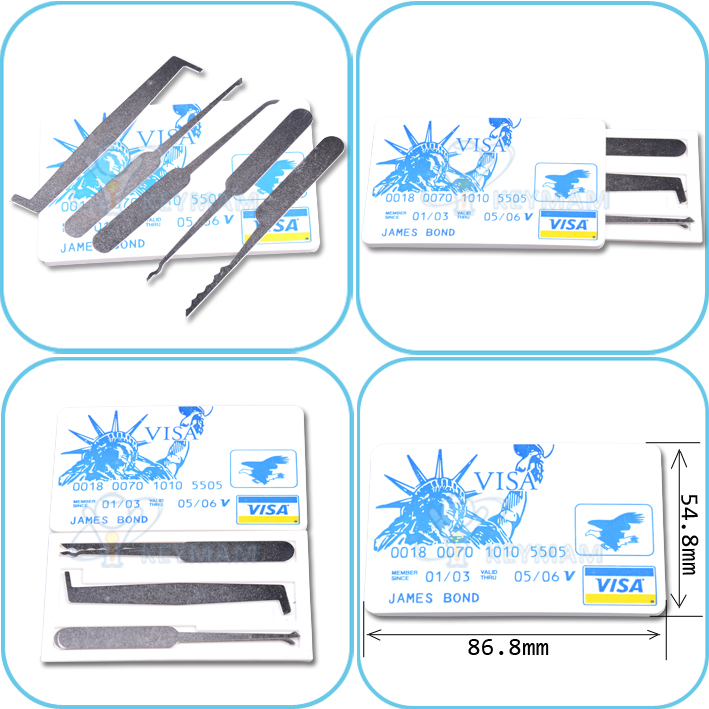 This is the first credit card size lock pick set. Straight out of a James Bond movie, it's an actual lock pick set concealed inside a credit card housing. The back portion of the card slides off to reveal 4 individual picks and a double-sided tension tool. At 1/8" thick, it's about twice as thick as a normal credit card, but will discreetly fit in your wallet along with your other credit cards. The picks are top quality, solid stamped stainless steel, 4 piece credit card pick set.
This unique kit assures that you always have a back-up when you need it. Length and width are the exact size of any standard credit card. The cover looks similar to a real credit card. *You'll receive the set that is on top in the picture to the left.
This is about the coolest thing I've seen in a long time! There is actually a hidden compartment under the lid that houses the mini pick set. Comes with one tension wrench, small diamond pick, snake (C rake) pick and an L rake. Very I-Spy!
Please note: The credit card lock pick set is a working pick set but it is a novelty item. It is not intended to replace a full sized lock pick set nor to be used all-day every day on the job. If you are just learning the skill of lock picking we would advise you to purchase, practice, and learn to use a full-sized standard pick set.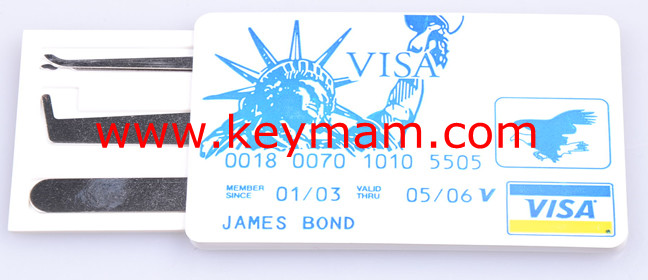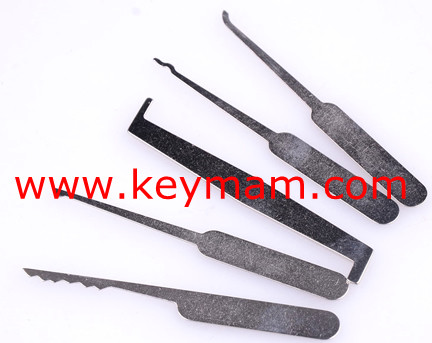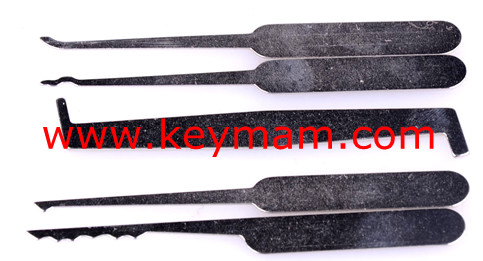 Other Products